Jaen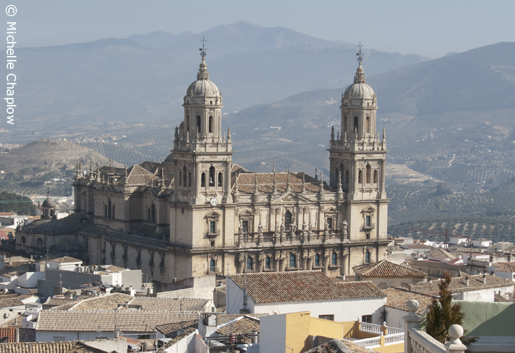 The city of Jaen is rich in history, with impressive monuments such as the Cathedral.
By Brenda Padilla
Jaen is a city that every lover of Andalucia should visit, enjoy and - if possible - spend a good deal of time getting to know. Not only does the city have an ancient and fascinating history, but the castle that towers over its winding streets offers some of the most quintessentially Andalusian views there are to be had.
Stand at a prime lookout point at the top of the Santa Catalina castle and you will look down on a charming provincial capital that drapes over hills thus sending streets winding up and down steep inclines. From here you'll also enjoy the towns architecture and monuments. Fields and olive groves sweep out beyond the town and as you turn to the south and southeast, the spectacular peaks of the Sierra de Jaen and Jabalcuz rise and fall in the castle's backdrop. And if you find these views too breathtaking to enjoy for only a few moments, stop in at the Parador. There may be a castle room with a view just waiting for you.
jaen is happy
Pharell Williams isn't the only one who's happy, check out this version of the hit song from the people of Jaen city!